Bio
David lives with his beautiful wife Jennifer in Boise, Idaho.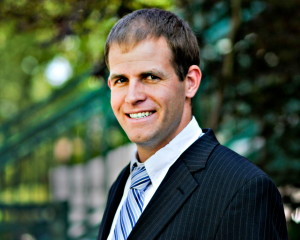 David is a product of the Boise public education system. He attended Maple Grove Elementary, South Junior High and Borah High school.  Has a bachelor's degree in Electrical Engineering from the Massachusetts Institute of Technology and an MBA from Boise State University.
In high school he was awarded the top scholarship from the Micron Science and Technology Scholars Program worth $55,000.  As an undergraduate at MIT he won the George C. Sherman prize for best undergraduate project at MIT in Electrical Engineering and Computer Science for the year of 2005.  After earning his degree he spent time as an ASIC Design Engineer at Marvell Semiconductor.  While at Boise State he focused on entrepreneurship and competed in several business plan competitions in the US and abroad.  At the Global Moot Corp Business Plan Competition he won the Benchmark Capital Challenge beating teams from France, Germany and China.
He has been at Cradlepoint since April 2010 and is currently a Sr. Product Manager responsible for all hardware platforms.
David and Jennifer met as undergrads at MIT. They were married in 2009 and they have enjoyed seeing the world together. Jennifer is a mechanical engineer at HP.