Have you ever seen anyone burst 95 balloons in 1 minute by sitting? Neither had the rest of the world… until today.
I gave a talk to students and families at the Lake Hazel Library today about the power of a growth mindset and working hard to pursue your goals.
Then I attempted to break 2 Guinness World Records at the same time for "Most Balloons Burst by Sitting in One Minute" and  "Most Balloons Burst by Sitting in 30 Seconds".
KTVB News 7 Showed up and did a fun segment.
The one minute record was a little bit weaker but was still 77 balloons burst in 1 minute. The 30-second record was 46 balloons.
It took quite a bit of preparation at home finding the right balloons (big enough, but not too big; easy to pop, but not too easy), the right chair, the right sitting cadence, enough squats that I could sit and stand nearly 100 times in a minute, the right shorts (actually combination of shorts since I'm wearing multiple layers) to sit on a bunch of balloons and land on a hard chair without too much pain. And then there was the logistics on how to get only 2 balloons placers (Guinness Rules) fed enough balloons efficiently enough to break this record. In the end, it was a success.
The new Guinness World Records for balloon burst by sitting are:
1 minute: 95!
30 seconds: 49!
Thanks to the team!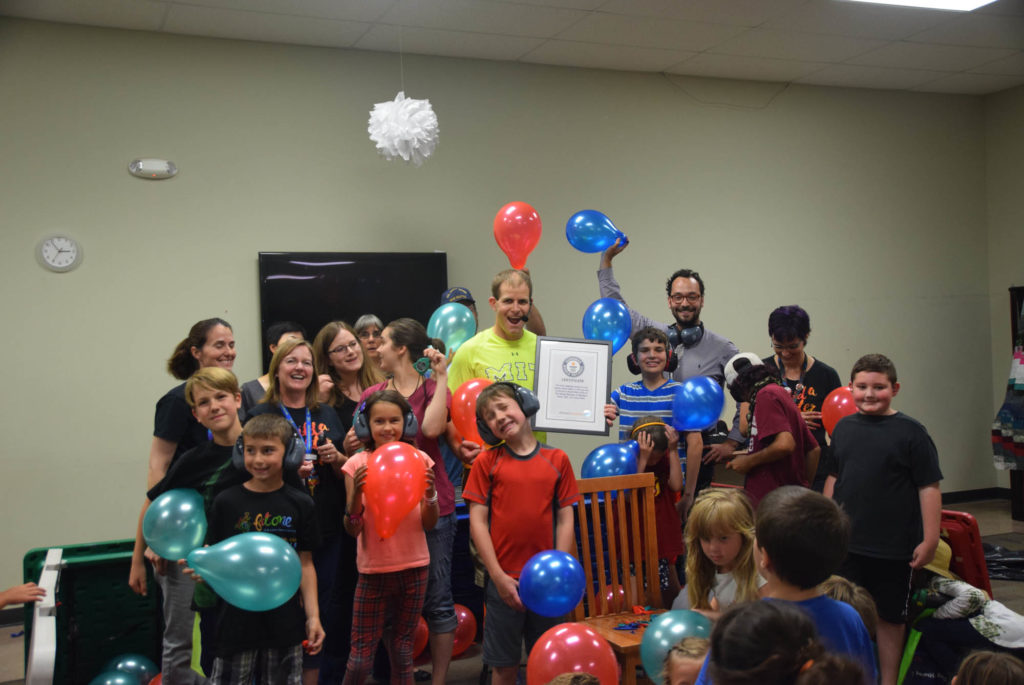 (Visited 81 times, 1 visits today)