It took 35 minutes to secure my 35th Guinness World Record
JUMP innovation days was a smashing success with thousands of folks coming through the doors of JUMP so see all sorts of technological displays and innovations coming from students and organizations in the Treasure Valley. I was privileged to be a part of the festivities with a Guinness World Record attempt for "Longest Duration Balancing an Object on the Head".
The object had to weigh at least 2.5 lbs. and be over 12 inches long and since I was surrounded by tractors and JUMP I chose a hoe. I put it on my forehead and after 35 minutes put the Hoe Down and celebrated #35. Several kids came up after and asked for pictures and I had them hold the Guinness Certificate while I held the hoe.
Great coverage of JUMP innovation day in KTVB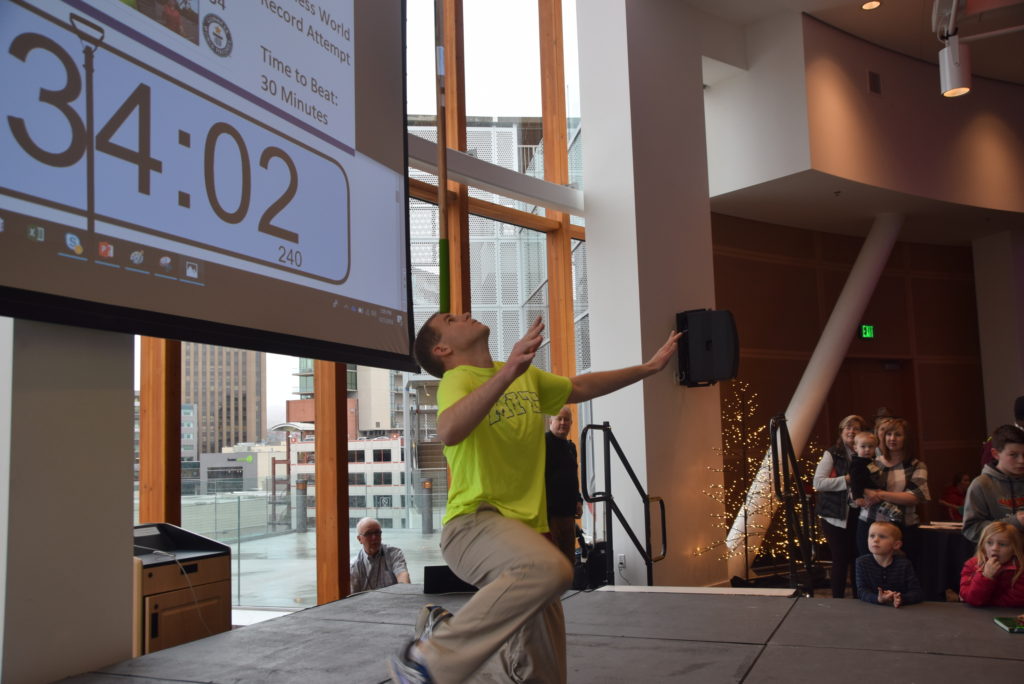 This one was a bit more painful than the 1-hour cue balance since the hoe was quite a bit heavier. After about 10 minutes my hands and feet started going a little numb. About 15 minutes in my computer screen locked so the projector behind me was no longer displaying the countdown. I called out my password, so anyone could hear, and they got it back on. During the 30 minutes, most folks took the opportunity to look at many of the displays in the room. At 30 minutes, there was a 15-second countdown and many cheers.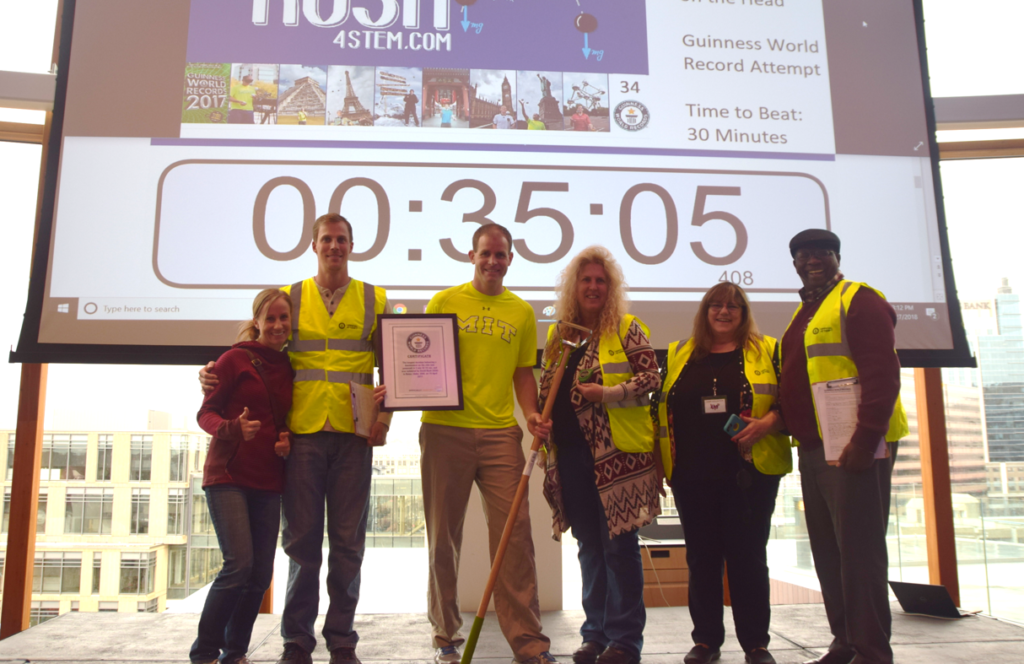 I decided I wanted to go 5 more minutes to make my 35th attempt last 35 minutes. At 34 minutes I got risky and sat down on the ground while keeping the balancing going and then pulled off 3 sit-ups before standing to end at exactly 35 minutes.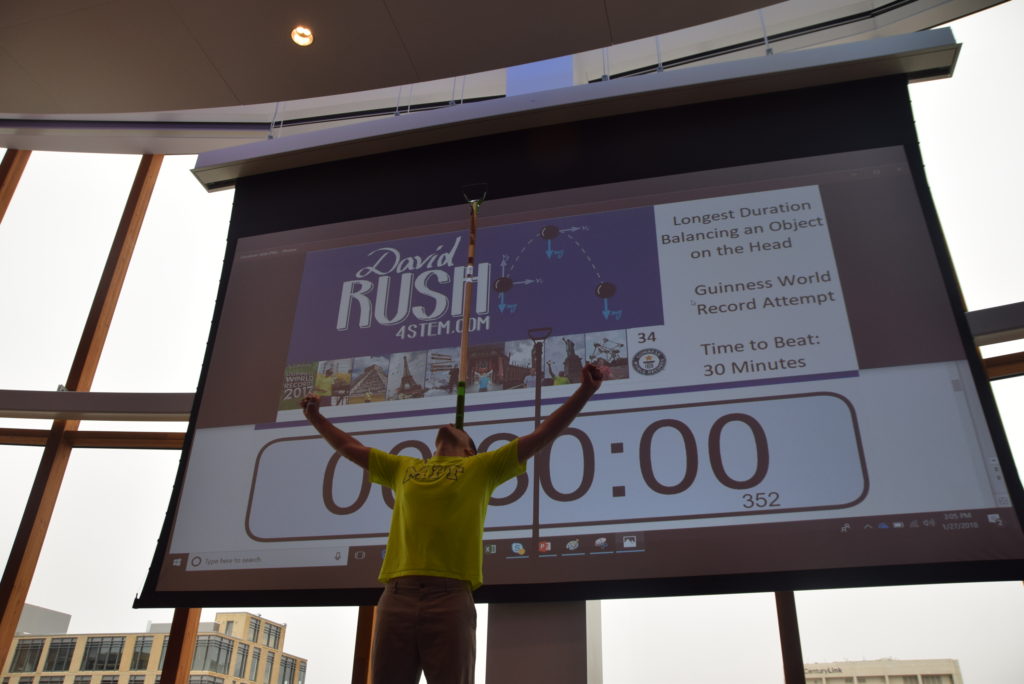 Next up is furthest distance trekked balancing a bicycle on my chin in Hsinchu Taiwan on Friday.
(Visited 103 times, 1 visits today)