Is this not every kid's childhood dream (x2!)? I was in an epic NERF gun shootout and set a Guinness World Record at the same time. It was a race against the clock, the previous record holder, the nerves, and it had to be done precisely.
This record had to have been the most fun one I've ever practiced. I'm kind of sad it's over. In fact, I kind of want someone to beat is so I can try it again. Check out the action:
The attempt took place as the Boise State Engineering and Science Festival: the site of my 2nd ever Guinness World Record and the 2nd place I've set my 3rd annual record.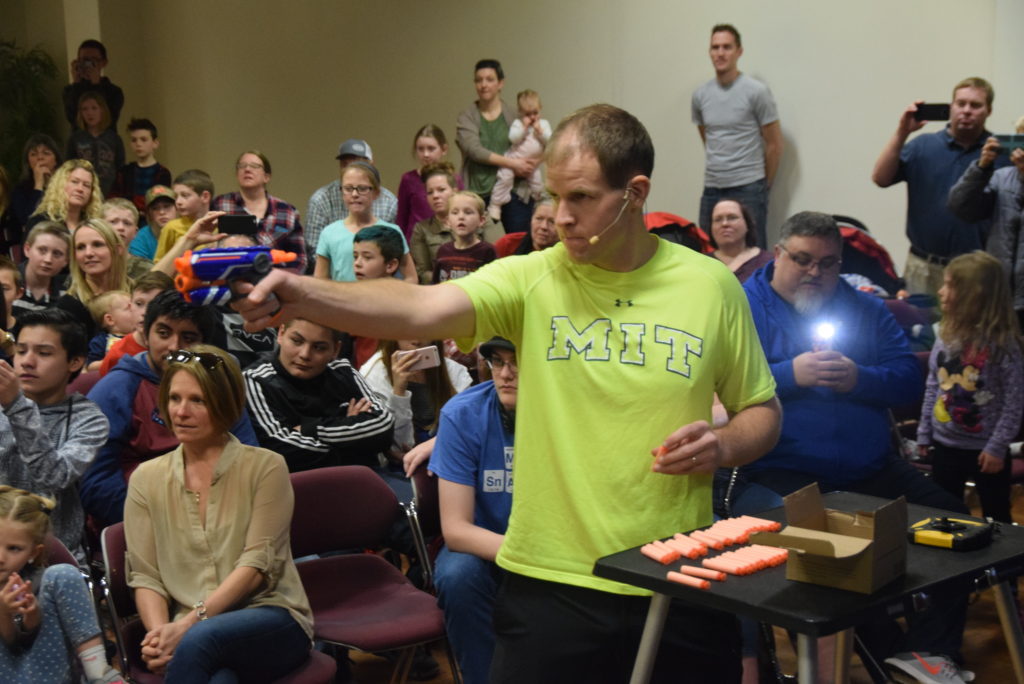 I came a long way from my very first practice where I was able to get 12 shots off in 1 minute (and hit 1) to releasing 27 shots and sticking 16. The previous record of 11 target hits in one minute for "Most times to hit a target using a foam-bullet gun in one minute" was nearly doubled. I started off with 7 straight hits which was phenomenal and ended with misses on 5 of the last 6. Three of the shots were on target but bounced off of other darts.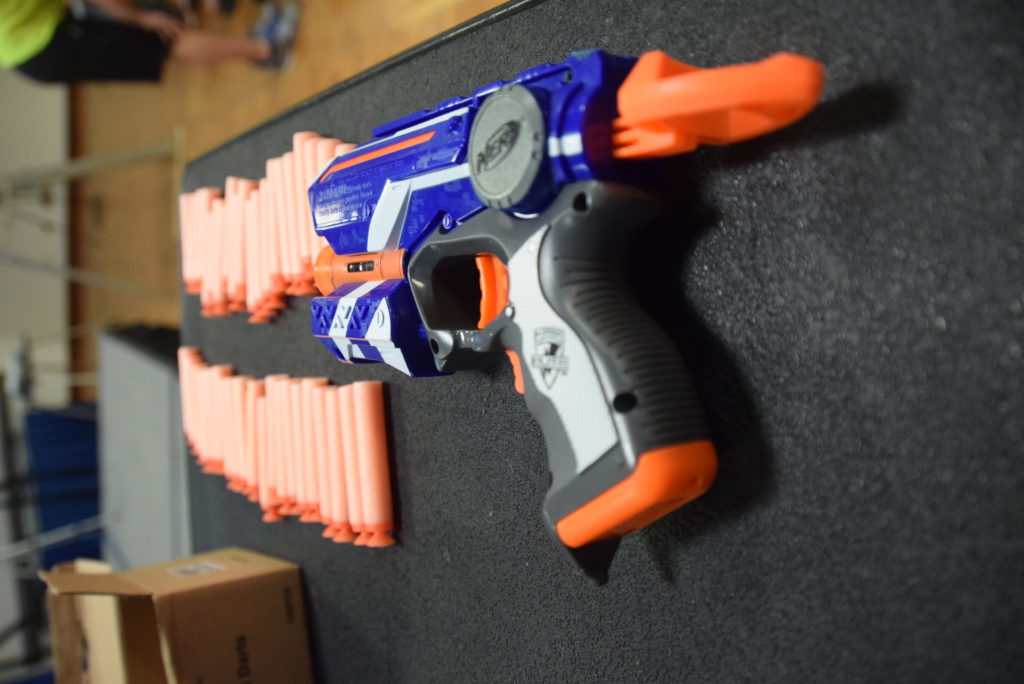 There was no secret to success here, just hard work and trial and error. I had to find the right nerf gun (tried 3 different ones), the right target (some didn't stick as well as others), new darts (when they get used a lot they stop flying straight and don't stick as well) and then thousands upon thousands of reps.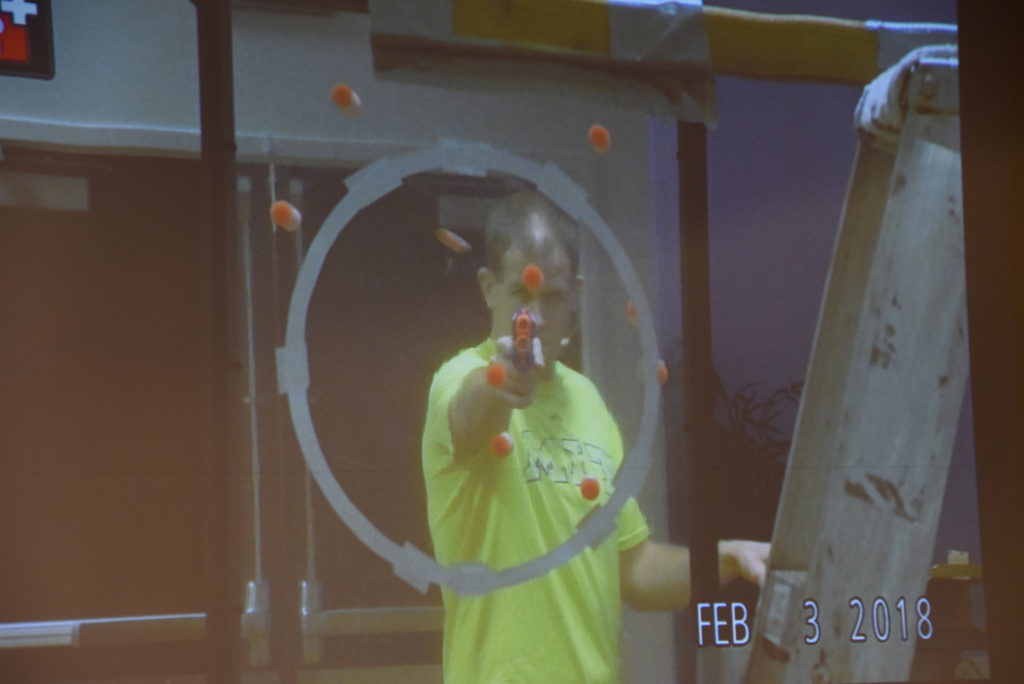 (Visited 65 times, 1 visits today)