Today I set my 5th Guinness World Record at the inaugural FIRST Robotics regional competition in Taco Bell Arena at Boise State. You'd think by now that the nerves wouldn't get to me, but they still do. On my fifth try I had a 49.6 second run with 364 catches to beat the minimum Guinness threshold of 250.
There were hundreds of students competing with some very impressive robots vying for a spot at the national competition. FIRST is an amazing program that promotes STEM education through robotics, mentorship and gracious professionalism.
Lots of MIT connections: Don Bosse is the FIRST President and MIT alum, VP of development Mark Giordono is an MIT alum, and of course co-founder of FIRST, Woodie Flowers, was a longtime professor of 2.007 which is what FIRST was modeled after. I did the e to the u du dx cheer for them. Before setting the record, I told Jennifer's story of getting involved with FIRST and how it inspired her to become and mechanical engineer and go off to MIT (and I'm so glad she did, since she's far and away the best thing I got out of MIT)! And now she's a walking, talking, woman in STEM success story.
Check out the 1:31 video here:
Check out the Image Gallery Here
Thank you to the team: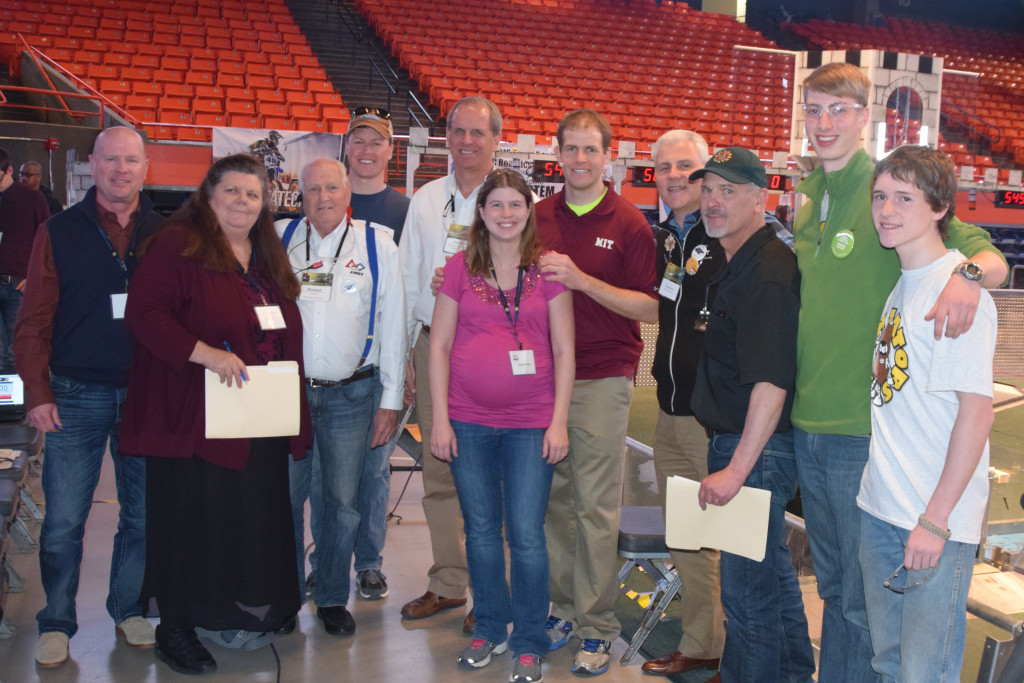 Continue reading World's Fastest Blindfolded Juggler (5th GWR) →