On Friday I will attempt to spoil a perfectly good cup of hot chocolate.
I will attempt to drink a cup of hot chocolate in under 5.14 seconds to break another Guinness World Record in honor of this being hour of code week. I want to draw attention to how important it is for a future generation of students to all have an understanding of coding and many to pursue it as a career.
This is branching outside my traditional strengths of juggling and balancing and entering into the world of competitive eating (and drinking). I will make the attempt at the annual Cradlepoint Christmas part at 3 PM on Friday, Dec 8th.
"The Hour of Code is a global movement reaching tens of millions of students in 180+ countries. Anyone anywhere can organize an Hour of Code event. One-hour tutorials are available in over 45 languages. No experience needed. Ages 4 to 104."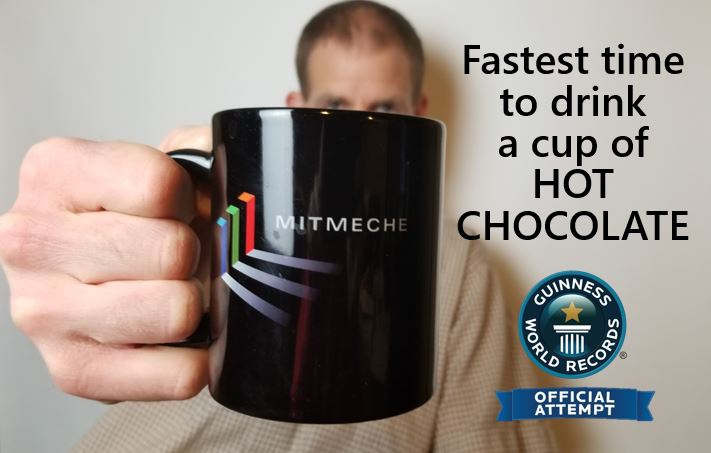 (Visited 54 times, 1 visits today)