For my 26th Guinness World Record, I revisit my 2nd. In February of 2016, I set the Guinness mark for 370 catches in 1 minute. Last year Michael Ferreri beat it with a run of 388 catches in a minute (which is published right above me in the 2018 print edition of the book).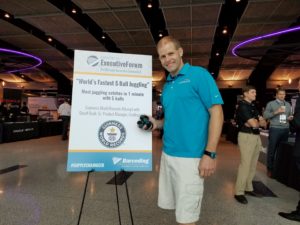 Today I went to the M&T Bank Stadium, home of the Baltimore Ravens, and took back the record with a run of 407 catches in 1 minute. It took several tries but the conference and its several hundred attendees were cheering me on.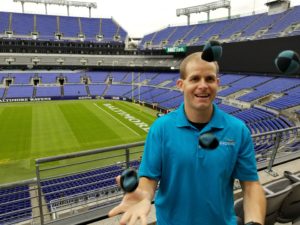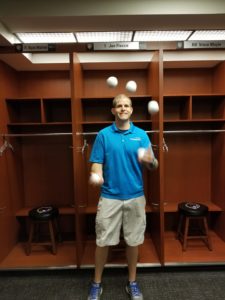 Afterward, we were offered a tour of the stadium including the press box, the field, the locker rooms… and I did it all while hiding a secret under my Cradlepoint shirt (see the video for the reveal).
Thanks to Barcoding for putting on such a great conference!
(Visited 115 times, 1 visits today)