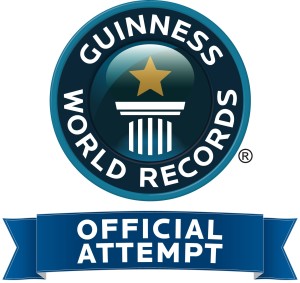 The date is set. Next Friday, October 2nd at the Cradlepoint block party in the Basque District here in Boise, I will attempt to set the Guinness World record for "Longest Duration Juggling 3 Objects Blindfolded". It's my first world record attempt to promote STEM education.
The current record is 6 minutes 29 seconds .
longest-duration-juggling-three-objects-blindfolded. The record is currently held by a great juggler, Niels Duinker, who I had the pleasure of meeting and watching on a Disney Cruise earlier this year. (He has a mechanical engineering degree from the Dolft Institute of Technology. Go STEM!).
Guinness's tag line is "Officially Amazing" so the documentation and evidence is actually just as–if not more–important than actually setting the record. I have several individuals who have generously volunteered to witness and document the event, these include the official witnesses:
Amy Moll – Dean of Engineering at Boise State University
Jay Larsen – President  and Founder at Idaho Technology Council
Blake Youde – Chief Communications and Legislative Affairs Officer at Idaho State Board of Education