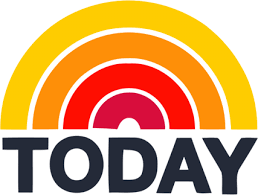 New York City, here I come! I'm taking STEM promotion on the road to the Big Apple to appear on the TODAY show. On Friday, Sept 9th during the 10AM slot (4th hour) with Hoda Kotb and Kathie Lee Gifford, I'm going to attempt to set a blindfold speed juggling Guinness W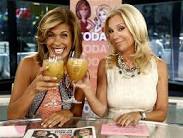 orld Record on the TODAY show to help illustrate that if you set your mind to a goal and pursue it with a passion, you can accomplish anything.  (I should be on around 10:15 AM w/previews starting earlier. I think it shows 10AM in most local time zones).
It's not about the juggling, it's about inspiring students to pursue STEM education – which is hard, just like setting world records. One of the problems is that when students struggle, they think they don't have the gift or the natural talent for math or science. But it's not about having natural talent; it's about hard work, believing in yourself and getting access to the resources you need to fulfill your potential.
When I turned 30 years old, I had zero Guinness World Records. This week, I'm headed to NYC for the Guinness World Record book launch with 7 Guinness World Records (6 approved, 1 under review, and 1 published in this book) and I'm only 31. What happened between 30 and 31? Did I acquire the talent for juggling? Did I discover I had the gift? I've known how to juggle since I was 8 and have been juggling "seriously" for 10 years. What changed is my mindset. I believed I could set records and I put in the hard work. Any student pursuing STEM education can do the same. You can believe you can be a rocket scientist (or more importantly these days a great programmer that will create the software that will run the world of tomorrow in all professions), put in the hard work, view failures as opportunities to learn and never give up.
Best of luck to all you aspiring students. Whether or not I set this record, you can do anything!